5 Steps to Recover from the Emotional Trauma of Abuse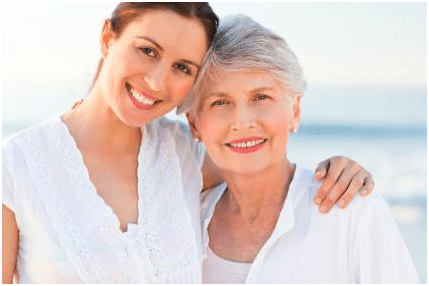 [vc_row][vc_column][vc_column_text]
It's only fair to share…
Whether it is physical, sexual or verbal abuse, victims have emotional wounds. If these wounds make it difficult to move on or you repeat the same victimization over and over again, or you avoid future relationships because of the past, you may have PTSD, post traumatic stress disorder. The four signs of PTSD as described in the DSM5, the newest Diagnostic and Statistical Manual are:
Negative Alterations of Cognition and Mood i.e.- feeling that you are bad or a terrible person, feeling that everyone is dangerous, being depressed or anxious, etc.)
Hyperarousal- feeling agitated, startling easy, hypervigilance
Avoidance- isolating yourself, avoiding intimate relationships
Re-experiencing (flashbacks, nightmares)
The good news is that people can recover from emotional trauma that comes from abuse whether they have PTSD or just struggling with past abuse. Here are 5 steps to help you recover if you have experienced this trauma.
Get support from people you can trust. You need acknowledgement and a sense that you are not alone. The support can come from friends, family, support groups, domestic violence shelters or psychotherapists such as myself. The more support, the better.
Unless the abuser gets into treatment with a willingness to "own" his abusive behavior and make changes, get out of the relationship or at least leave it for now. You cannot recover from the emotional trauma of abuse if you are still getting abused. Use your support system, to help you leave or demand that your partner gets help with or without you.
Definitely find a good therapist that will help you feel safe and accepted and then that will ultimately help you tell your story and face the trauma.
Make sure the therapist is doing an effective treatment for overcoming trauma such as EMDR (eye movement desensitization and reprocessing).
Get engaged in health promoting behaviors and a lifestyle that will help you become more comfortable in your own body. Meditation and yoga are particularly wonderful to help you slow down your thinking, feel your body and get to know yourself in new and wonderful ways. Artistic endeavors such as painting, drawing, singing and playing an instrument all help you integrate the trauma into your healthy self so that it does not define you anymore.
Abuse can destroy a person's sense of safety and self esteem. The good news is that by following these 5 steps, there is a way out of the trauma. You deserve to be free to live fully and not be frozen in time due to somebody else's abusive or neglectful behavior towards you. You deserve to get past your past and enjoy healthier more nurturing relationships whether it is with the person you are with who has decided to grow up and become a better person or with somebody else.
It's only fair to share…By Todd Creager LCSW, LMFT[/vc_column_text][/vc_column][/vc_row][vc_row][vc_column][vc_column_text][easy-social-share buttons="facebook,twitter,google,pinterest,tumblr,print,mail" counters="0″ counter_pos="left" total_counter_pos="left" hide_names="no" fullwidth="" fixedwidth="" sidebar="" sidebar_pos="left" popup="" float="" template="metro-retina"][/vc_column_text][/vc_column][/vc_row][vc_row][vc_column][vc_separator][/vc_column][/vc_row][vc_row][vc_column][vc_basic_grid post_type="post" max_items="3″ orderby="rand" item="76259″ grid_id="vc_gid:1445973154128-3df3f416-58cf-7″][/vc_column][/vc_row]