Are Your Cellphone Communications Safe?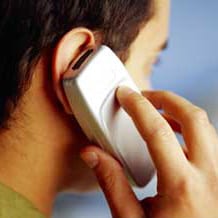 [vc_row][vc_column][vc_column_text]by Brad Robinson
We are often asked by our clients who are in the midst of a messy divorce, a contentious child custody battle or a serious stalker situation, "Can he/she be intercepting my cellphone communications?" In almost all cases, the short answer is, "Yes". Today, it's not just those 3-letter spy agencies who may be listening in to our most private exchanges. Surprisingly sophisticated and inexpensive cellphone "spyware" can be found and purchased online by anyone. The better versions enable an unauthorized eavesdropper to remotely capture copies of your call log, address book, text messages, photos and more (bank account PIN, anyone?). In some of the more elaborate versions, your actual phone conversations can be overheard in real time! It's a frightening prospect but there are steps you can take to counter this threat.
Most at risk are the now ubiquitous Smartphones. These handy devices are, in essence, tiny, portable computers with zero anti-virus software. As such, they are quite vulnerable to all manner of viruses, malware, spyware, Trojans, etc. In most instances, the "bugger" will secretly download the software onto your phone manually, if he has just a few minutes alone with your device. At that point, the target phone can be programmed to report automatically to a second phone. In other words, he/she never has to gain physical access to your phone again. Even more disturbing is the fact that your Smartphone can also be attacked externally. For example, every time you are encouraged to download at attachment onto your phone, covert spyware can be lingering in the background of that attachment. But you could never be tricked into downloading something sketchy, right? How about a birthday card, Happy Hour e-vite or "you gotta check out the funniest video clip ever!"? You see the promised card, clip, etc., so you don't think anything of it. But it's the invisible attachment to that attachment that just infected your i-Phone, Android or Blackberry. In addition, each of those super cool applications that you happily download (seriously, do you really need that new FindMeTheNearestBagel app?) represents another opportunity for someone to backdoor something sinister onto your phone (and they couldn't have done it without YOUR help).
Non-Smartphones are less vulnerable. Because it doesn't have Internet capability, your old-school flip phone is a harder target. However, there are tools (SIM card readers, etc.) for attacking these phones as well. But now the bad guy must get physical access to your phone to do his dirty work. Furthermore, this will get him only historical (not real-time) data from your phone and once he downloads those details, he would need to get back into your phone to gather further info.
Most secure would be a pay-as-you-go, non-Smartphone (i.e., burner phone). If purchased in person (e.g., Walmart's TracFone), paid for in cash (initial and follow-on minutes should also be paid for in cash) and registered with alias name, address, etc., these phones are all but untraceable. Because no call records are kept, even by the provider, on these low-end devices, no one can ever get a copy of your monthly statement (there is none) even if their brother works at the phone company. Treat your new phone number as "sensitive" and only give it out to trusted persons. Also, use the password access (I know it's a hassle) and keep your phone close to you at all times and your secret communications might remain your secret.
Brad Robinson is an ex-CIA operative and currently Senior Partner with The Millennium Group, a full-service investigative and security consulting firm staffed by former federal agents. They offer a variety of romance fraud-related investigations nationwide including debugging "sweeps" of residences, offices, vehicles and phones. Visit their website at www.MillenniumGroup2001.com or call them at 855-SPY-TEAM.
http://www.infidelitysupportgroup.com/professional/brad-robinson/[/vc_column_text][/vc_column][/vc_row][vc_row][vc_column][vc_column_text][easy-social-share buttons="facebook,twitter,google,pinterest,tumblr,print,mail" counters="0″ counter_pos="left" total_counter_pos="left" hide_names="no" fullwidth="" fixedwidth="" sidebar="" sidebar_pos="left" popup="" float="" template="metro-retina"][/vc_column_text][/vc_column][/vc_row][vc_row][vc_column][vc_separator][/vc_column][/vc_row][vc_row][vc_column][vc_basic_grid max_items="3″ orderby="rand" item="76259″ grid_id="vc_gid:1439531497921-b2b6271a-584f-1″][/vc_column][/vc_row]