Staying in the flow of marriage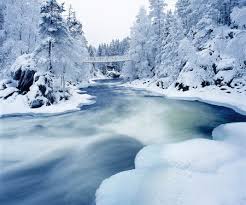 [vc_row][vc_column][vc_column_text]I've been really enjoying Sarah Manguso's spare and concise writing lately, and have read three of her non-fiction books. "Two Kinds of Decay" is a memoir about managing the physical and emotional toll of her chronic illness. In "The Guardians, an Elegy for a Friend," she writes of a dear friend's death by suicide. Her latest book is a deconstructed memoir, scattered thoughts and moments taken from her personal diaries. Here's one passage that was of particular interest to me:
"Marriage isn't a fixed experience. It's a continuous one. It changes form but is still always there, a rivulet under a frozen stream. Now, when I feel a break in the continuity of 'till death do us part,' I think to myself, 'Get back in the river.'"
~ Sarah Manguso in Ongoingness, The End of a Diary
Certainly not the perspective that popular culture, fairy tales, and romance novels present. Sarah Manguso takes us beyond the one-time vow of "I do" and reminds us that in marriage, the "I do" is a daily mindful decision. What are your thoughts on marriage and other committed relationships?
[/vc_column_text][/vc_column][/vc_row][vc_row][vc_column][vc_column_text][easy-social-share buttons="facebook,twitter,google,pinterest,tumblr,print,mail" counters="0″ counter_pos="left" total_counter_pos="left" hide_names="no" fullwidth="" fixedwidth="" sidebar="" sidebar_pos="left" popup="" float="" template="metro-retina"][/vc_column_text][/vc_column][/vc_row][vc_row][vc_column][vc_separator][/vc_column][/vc_row][vc_row][vc_column][vc_basic_grid max_items="3″ orderby="rand" item="76259″ grid_id="vc_gid:1439510767206-8d336993-0b10-3″][/vc_column][/vc_row]