The Most Important Element Of Communication Nobody Talks About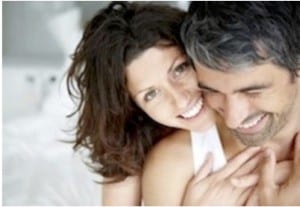 [vc_row][vc_column][vc_column_text]It's only fair to share…
Say "I" statements. Don't be defensive. Repeat the words that your partner said. These are a few of the things people hear at basic communication seminars or what they read in communication articles. That is all well and good except that there is something that everyone has to do before anything else so that communication can be effective. And here it is:
DROP YOUR AGENDA!
What do I mean by that? I mean stop trying to accomplish ANYTHING when your partner is communicating. Get curious, be inquisitive, be interested in what the other person wants to express. If you drop your agenda, you will not be defending yourself, proving your partner is inaccurate or reacting to what he or she is saying. And that is because you are not trying to accomplish anything. You have dropped your agenda. You are now truly receptive to what your partner or the other person truly is experiencing and wants to convey to you. This is a very relaxed state. You are not trying to control how your partner thinks or feels or even how you feel. You are just letting everything be as it is. No forcing; no pushing; no pulling. Just being there, interested and curious. (Yes, some words need to be repeated).
This is the same state of mind as when you are in nature taking in the scenery. You are not trying to accomplish anything. You are just noticing the beauty around you. This state of mind could be practiced throughout the day for even seconds at a time. Then, when the other person wants to communicate to you, you can evoke in you that same state of mind. When you do that, your partner will notice and will feel your energy and presence is with him or her. Eventually it will be your turn to express and your partner could very well be more receptive to you because of your excellent listening. And that, my dear reader, is the beginning of great communication.
Do you have trouble doing this with your partner or anyone else? I can help with that! Contact me.
It's only fair to share…[/vc_column_text][/vc_column][/vc_row][vc_row][vc_column][vc_column_text][easy-social-share buttons="facebook,twitter,google,pinterest,tumblr,print,mail" counters="0″ counter_pos="left" total_counter_pos="left" hide_names="no" fullwidth="" fixedwidth="" sidebar="" sidebar_pos="left" popup="" float="" template="metro-retina"][/vc_column_text][/vc_column][/vc_row][vc_row][vc_column][vc_separator][/vc_column][/vc_row][vc_row][vc_column][vc_basic_grid post_type="post" max_items="3″ orderby="rand" item="76259″ grid_id="vc_gid:1441051325923-3b7c5dd8-532f-0″][/vc_column][/vc_row]