"You're the Worst Communicator Ever"- Confessions of a Marriage Therapist- (Me)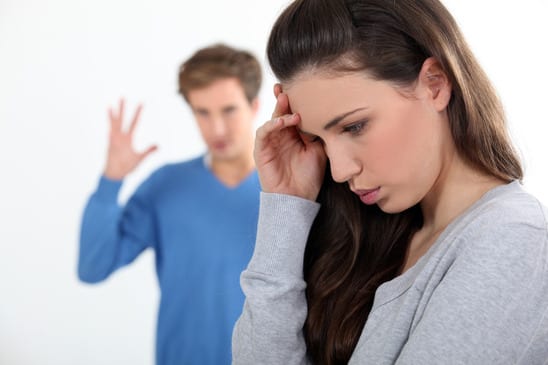 [vc_row][vc_column][vc_column_text]
It's only fair to share…
I have been to many parties where people would come up to my wife and say- "You must have a perfect marriage- you are married to a marriage therapist." And my wife found that comment very funny! The truth is- yes- I am a marriage therapist, and I am also a human being who grew up in a family where great communication was not modeled. There were many times I would be helping a couple with communication and suddenly had the thought- "I think it is time to listen to my own wise words. My clients are communicating better than my wife and I."
This communication stuff is really simple but not easy. It is simple because healthy communication is about sharing your feelings in a way that makes it easy for your partner to listen and to listen in a way that makes your partner motivated to share in ways that make it easy for you to listen. Now that is a wonderful upward communication spiral.
But communication is not easy. It is not easy because we react to protect ourselves. My parents were wonderful, loving people but communicated emotional material like two children. My mom would say things to get under my father's skin and he would react by saying those famous two words- F—k you! And that is what I observed as the way to communicate emotional feelings. So, when my wife had any complaints (and we all do from time to time), I did not react well to them. I became the little Todd who was angry with my mother for making my dad feel like crap. And now my wife was making me feel like crap. Even though, in actuality she was NOT making me feel like crap; she just had feelings; that's it- she was just having an experience of feelings and the only one that was making me feel like crap was me. As David Deida says in his book- "The Way of the Superior Man,"- "her complaint is the beginning of her pleasure." That is right- what I needed to learn to do is be open and receptive to my wife's complaint, take responsibility for the things I was responsible for and let her know that I understood. And the complaint and negative feelings would then transform into warmth and closeness. It is just that simple and that difficult.
I have gotten much better. My emotional muscle is more developed. And I have a long ways to go! I still react immaturely at times, get defensive and share like a child rather than an adult. However, I intend to improve every day. I intend to share feelings more lovingly and listen more caringly. I could do it and so could you. Yesterday (August 12th) we were married 31 years. I am a far better communicator now than the first day we were married. Can you imagine how good I will be in another 31 years at my 62nd anniversary?
It's only fair to share…[/vc_column_text][/vc_column][/vc_row][vc_row][vc_column][vc_column_text][easy-social-share buttons="facebook,twitter,google,pinterest,tumblr,print,mail" counters="0″ counter_pos="left" total_counter_pos="left" hide_names="no" fullwidth="" fixedwidth="" sidebar="" sidebar_pos="left" popup="" float="" template="metro-retina"][/vc_column_text][/vc_column][/vc_row][vc_row][vc_column][vc_separator][/vc_column][/vc_row][vc_row][vc_column][vc_basic_grid post_type="post" max_items="3″ orderby="rand" item="76259″ grid_id="vc_gid:1441051199703-f280d7c5-d678-4″][/vc_column][/vc_row]