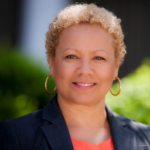 Base
Name

Leslie Howell

Nickname

amicabledivorce

Title

Divorce Lawyer & Mediator

Phone #
Email
Website
Description

Evening and weekend appointments available.
Free initial consultations to meet Leslie and learn divorce options.
*******

Divorce smart. We live in a smart world, smartphones, smart Tv's, smart refrigerators, smart cars, smart everything. Why aren't people getting divorced the smart way? Going to court is the old school way of getting divorced. Stay out of court and save tens of thousands of dollars on attorney fees for court appearances, and avoid having to take off work to appear in court. When you go to court (the old school way), judges decide what you should do with your money, property, and kids. But you're smart. So instead, be creative and choose your own destination. Don't let lawyers and judges boss you around when you have other options. And you do have options. The opportunity is here for a simpler, better, smarter and more cost-effective way to get divorced. Its all in the palm of your hand.
*******

There are a few decisions you will need to make in order to settle your case. Besides choosing a method to use (such as mediation and collaborative law), you will need to make sure you and your mediator and/or lawyer are a good fit. Leslie Howell is an experienced yet passionate mediator and lawyer. She cares because she understands what parties in your situation are going through.
*******

Although Leslie's focus is on settling cases, she continues to litigate in Los Angeles County. However, she limits her litigation cases to about 5% of her practice and the other 95% is peacemaking processes. The fact that she continues to litigate gives her insight into current judicial trends, which is quite valuable at settlement meetings.
*******

If you have a family law matter that you wish to resolve amicably, Leslie can keep your costs down through mediation, collaborative law or limited scope representation (where she can do certain tasks for you but you continue to represent yourself). Leslie is also a consulting lawyer for mediating clients.
*******

Leslie comes from a bi-racial, musical family and she was a jazz singer for several years before (and after) attending law school at USC. She has also worked for years in a corporate setting. She was born and raised in Los Angeles, but has lived in New York City, Japan and Hawaii. Her background makes her approachable and she has insight that most other mediators and lawyers may not have. This insight allows Leslie to understand, as well as creatively think, about the issues at hand.
*******

Leslie earned her B.A. in 1998 and J.D. in 2001, at the University of Southern California. She was admitted into the State Bar of California in 2001 and has been practicing family law since, including divorce, child custody, child support, spousal support and community property issues.