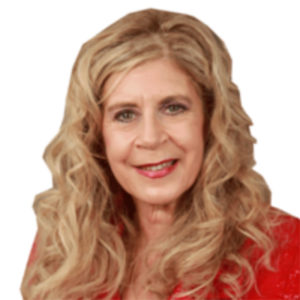 Dr. Bonnie Eaker Weil, PhD
Base
Name

Dr. Bonnie Eaker Weil, PhD

Nickname

doctorbonnie

Title

Relationship and Marriage Counselor

Phone #
Email
Website
Description

Dr Bonnie Eaker-Weil, a relationship therapist is the author of Make Up Don't Break Up. Dr. Bonnie Eaker Weil (Dr. Bonnie) is a relationship/football therapist who was named by Psychology Today as one of America's best therapists, and by New York Magazine as one of New York City's best therapists and the US Commerce association as Manhattan's best therapist. Known as "The Adultery Buster" and the "No. 1 Love Expert," she is the best-selling author of Adultery: The Forgivable Sin (adapted into a Lifetime movie starring actress Kate Jackson), Make Up Don't Break Up, Finding and Keeping Love for Singles and Couples (including online video: How to Fall in Love and Stay in Love for Singles and Couples), Can We Cure and Forgive Adultery?, Staying Not Straying, How Not to (S)mother Your Man and Keep a Woman Happy, and Financial Infidelity: Seven Steps to Conquering the #1 Relationship Wrecker.
Dr. Bonnie has appeared on ABC's Good Morning America, a three-day series on NBC's The Today Show, The Oprah Winfrey Show five times, a four day series on Fox TV regarding dating, Discovery Health documentary "Unfaithful" and A&E on addictions. She appears frequently on ABC, Fox, CBS and NBC News, The View, 20/20, and CNN.
Dr. Bonnie is also available for phone therapy. Call 212-606-3787 for more details and to schedule an appointment with Dr. Bonnie.