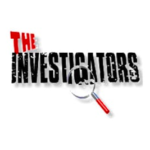 Base
Name

George E. Donaldson, JD

Nickname

george-e-donaldson-jd

Title

Private Investigators

Phone #
Email
Website
Description

If you feel that your spouse is being unfaithful and you need to know the truth, the Hawaii Infidelity Investigation offers an invaluable service to put your mind at ease. Our discreet and professional investigators will shadow, that is follow undetected, your spouse while documenting activities with the latest in surveillance equipment. We use pinhole and body-worn video equipment, as well as surveillance vehicles for covert observations. We also utilize night-vision cameras for evening surveillance.

The Investigators, LLC is a Full Service Investigation Company. Including access to an accredited private Forensic Laboratory for DNA Y-Chromosome testing, Forensic Serology & DNA analysis, Human Identification, and Paternity testing.

Please go to our website for more information.