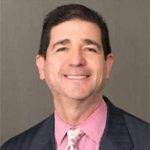 Base
Name

The Harris Law Firm

Nickname

harris

Title

Divorce Lawyer

Phone #
Website
Description

Rich Harris, the president and founding attorney of The Harris Law Firm, was named a Best Lawyer of America for 2018 and has repeatedly been selected to the list of Super Lawyers® in the field of family law. The Super Lawyers membership symbolizes recognition and affirmation from some of the greatest legal professionals in the U.S., and it represents the top 5% of U.S. attorneys in any given field.

In 2015, Rich was given the honor of Top Lawyer of Colorado by The Denver Post . As a testament to the quality of his practice and professionalism, Rich has consistently maintained a perfect Avvo rating of 10.0, graded by client satisfaction and peer recognition of his skills and abilities.

However, all these awards and accolades are only the result of what makes Mr. Harris truly invaluable to his clients—his passion for making the law clear and accessible to those that need it.

Passion, Skill & Knowledge

Attorney Harris' passion is reflected in his skills as a legal writer in addition to his skills as a litigator, often offering his knowledge and experience in family law through writing legal articles.

On top of his duties as the lead attorney for The Harris Law Firm, he has also co-authored the Colorado Family Law Deskbook, accessible here.

While The Harris Law Firm offers services in all areas of family law, Rich focuses on divorce and child custody law in Colorado.

Humanitarian Work

In addition to his professional work, Rich is an avid supporter of domestic and international humanitarian causes.

He is the co-founder of The Road to Hope, a non-profit devoted to developing the nation of Haiti through infrastructure, particularly by investing in children. He is also a board member of the Colorado Lawyers Committee, which seeks to promote and protect the legal rights of the underprivileged, including children, in the state of Colorado. Rich is also the immediate past president of the Denver Rotary Club, and has actively been involved in that Club's rich tradition of civic volunteerism thorough Colorado and the world.

Background & Experience

Rich's journey to family law began at USC, where he earned a Bachelor's degree in International Relations. While seemingly unrelated to family law, here Mr. Harris began his study of how to negotiate between two complex parties with clarity and precision, a skill he took with him to his law studies at the Sturm College of Law at the University of Denver.

While his journey has taken him a long way from his home state of New York and his undergraduate studies in California, Rich is proud to call Colorado home, and is even prouder to lead The Harris Law Firm in serving the needs of families throughout this state.

Professional Recognition

Best Lawyers: The Best Lawyers in America®, 2018

Colorado Super Lawyers: In 2006, 2007, 2008, 2015, 2016 and 2017.

Rich was selected as one of Colorado Super Lawyers for Family Law.

Super Lawyers are considered leading attorneys in the area of law in which they practice, and are selected via a survey of the state's top lawyers by Law & Politics Magazine.

Top Colorado Lawyer: In 2015, a Top Lawyer of Colorado by The Denver Post

Martindale-Hubbell™ selected Rich as a '2015 Top Rated Lawyer in Family Law. He currently holds an AV rating.

AVVO: Rich currently holds a 10 ranking with Avvo, the highest ranking available.

Colorado Supreme Court Pro Bono Recognition: From 2008 though 2018

Rich and The Harris Law Firm have been recognized for their pro bono work on behalf of Colorado's underprivilege.

Law Week Colorado: In 2011, and 2012, Rich was voted Best Family Law Attorney by Law Week Colorado's Barrister's Best issue. The firm was voted Best Family Law Firm in Denver, by the "People's Choice", by Law Week Colorado in 2010.

Top Ten Lawyers of the Decade: In 2011 Rich was the only family law attorney of the finalists for the Top Ten Lawyers of the Decade by Law Week Colorado.

Colorado Lawyers Committee: In 2011, The Harris Law Firm was nominated as Law Firm of the Year by the Colorado Lawyers Committee (CLC).

NAFLA TOP 10 Attorney Award for the state of Colorado, 2017.

Bar & Court Admissions

Colorado Bar Association
Denver Bar Association

Memberships & Affiliations

Colorado Bar Association
CCAI (Chinese Children's Charities) – Board member, member of the Executive Committee. This Centennial Colorado-based humanitarian organization focuses on promoting and facilitation international adoption, with an emphasis on placing children with special needs.
Denver Rotary: Immediate Past President, Board of Directors, Executive Committee.

Education

Bachelor of Arts degree in International Relations from the University of Southern California
Juris Doctor Degree from the Sturm College of Law at the University of Denver.

Publications & Presentations

Trapped: Kids and the Lingering Aftermath of Divorce – Law Week Colorado April 2016
Parenting Time, Marijuana, and Amendment 64: With the recent passage of Amendment 64 in Colorado, marijuana use is sure to become more of a factor in future Colorado family law cases.
Filing for Divorce and Obtaining the Best Possible Outcome
Rich Harris Was Featured in KMGH Denver 7News Story About Parenting & Marijuana
Rich Harris Discusses Updates to Antiquated Colorado Adultery Law on
KDVR Fox31 – Watch Video
Should Family Lawyers Take A Hippocratic Oath? – Law Week Colorado
Rich Harris: Family Lawyer, Business Leader, and Humanitarian – Memphisdivorce.com
Preserving Children's Rights – Law Week Colorado
Non-Nuclear Families Change Courts – Law Week Colorado
Dividing Debt a Contentious Issue in Divorce Cases – Denver Business Journal
Top Five Questions to Ask a Divorce Attorney
Listen to Rich's Testimonial for Colorado Public Radio – Listen Now
Rich co-authored the publication "Colorado Family Law Deskbook" by
Bradford Publishing.

Pro Bono

Colorado Supreme Court: From 2008 through 2018, the State Supreme Court recognized Rich and The Harris Law Firm as a leader in pro bono activity.
The Road to Hope: Rich founded and currently serves as the President of this Colorado-based 501(c)(3) non-profit organization dedicated to helping to promote development in Haiti, with a particular emphasis on children.
Denver Rotary Club: Immediate Past President.