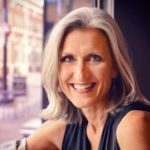 Base
Name

Suzanne Hern

Nickname

hern

Title

Life Coaching

Phone #
Email
Website
Description

Do you ever ask yourself:
★ "Is this all there is?"
★ "Who am I?"
★ "What makes me happy?"

You're not alone. I know from personal experience that moments of question, reflection and discontent can be overwhelming.

I also know that when you travel the road of self-discovery alone, obstacles look bigger. But, when you follow your vision with a coach who motivates you and keeps you accountable:
► Goals are defined
► Dreams are achieved
► Possibilities become reality

As your life coach, I inspire you to look within yourself to achieve satisfaction, confidence and a sense of purpose. The Click You Heels approach stems from the belief that expression through creativity:
◆ Elevates the spirit
◆ Activates thinking
◆ Ignites innovation
◆ Impacts mood and energy
◆ Sets the stage for life-changing, breakthrough experiences

Through a guided discovery of inquiry, listening and encouragement, I help move clients from where they are to where they want to be.

WHAT I DO. I work with professionals looking for more out of life, relationships and career. I give goals and dreams a structure to thrive and grow. Through the power of positive attraction, clients get unstuck and find meaning no matter what life brings.

HOW I DO IT. Like other certified life coaches, I follow a system of discovery, listening, recommended action, accountability and celebration. Unlike others, the Click Your Heels trademarked approach includes experiential breakthroughs that inspire creativity and expression.

COACHING PROGRAMS
■ Self Discovery
■ Breakthrough in Health and Wholeness and Life's Purpose
■ Manifest Your Desires

Want details? Visit my website: http://clickyourheelscoaching.com

WHAT MY CLIENTS TELL ME.
"Suzanne knew when to push and when to encourage."

"Suzanne's breakthrough process created space in my life to be okay with who I am."

"Moving forward with support is much more positive than going it alone."

Tired of holding back? Email me at clickyourheelscoaching@gmail.com.