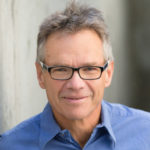 Base
Name

Steve Hindman

Nickname

hindman

Title

Life Coach

Website
Description

Do you long for a satisfying and fulfilling life at work, at home and in the larger world? Are you committed to doing whatever it takes to be fully human? If you are, I want to be your coach. If we are a match, we'll craft a partnership that will transform your life by moving from wanting to doing, and from dreaming to achieving.

My work as a coach, and my life, is about sharing the wonder and joy of being alive. This passion, before I even knew it as that, led me to abandon college, get in my car, and drive west to experience mountains and wilderness I had only read about. I spent that first winter living and skiing out of a mining shack three miles above Telluride, Colorado. When the snow melted, I backpacked through the American West, ending the summer on the Washington coast where a fisherman picked me up and asked me to join his crew.

Since then I've followed my heart and aligned my time, effort and beliefs with my values and dreams. I married, helped raise a daughter, and now delight in being an Opa to two grankids. I've fished in Alaska, owned an outdoor store, created a cross-country ski area, taught skiing, guided bike tours, wrote a book, managed a downhill ski school, and led a community non-profit.

I currently work as a private ski instructor in Telluride each winter, live in Seattle in the summer, and work as a full time life and leadership coach year round. I love to hike, climb, ski, bike and travel in a bunch of amazing places. I savor the people and places currently in my life, and am excited about the people and places I have yet to experience!

My sacred calling is to help you find and live yours. I offer complete confidentiality, exceptional listening, empowering presence, and transforming perception. If any of this resonates with you, go to my online calendar to book a complimentary two hour conversation that will change both of our lives.