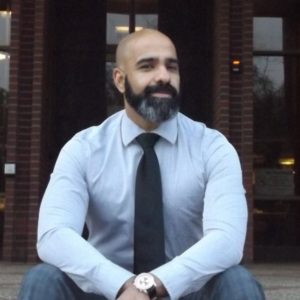 Dr. Talal H. Alsaleem, PsyD, LMFT
Name

Dr. Talal H. Alsaleem, PsyD, LMFT

Nickname

infidelityrecoveryexpert

Title

Marriage Counselor and Researcher

Phone #
Email
Website
Website
Description

Award-winning marriage counselor and researcher, Dr. Talal H. Alsaleem is recognized as a leading expert in the field of infidelity counseling. He is the author of the acclaimed book, Infidelity: The Best Worst Thing that Could Happen to Your Marriage, and the founder of the Infidelity Counseling Center. His research interests and clinical work are focused on identifying the causes of infidelity and providing the best treatment for recovery from its impact.

He developed Systematic Affair Recovery Therapy (SART) ™, a method of infidelity counseling that has helped hundreds of couples navigate the challenges of the healing journey from affairs. Dr. Alsaleem is an international lecturer and speaker. His engaging talks have helped many counselors broaden their understanding of infidelity and gain the necessary clinical tools to help their clients recover from affairs. Learn more at TalalAlsaleem.com.​

Dr. Alsaleem sees clients from all over the world for intensive infidelity counseling services and Private 3-Day Infidelity Recovery Retreats. Call 916-742-7843 for more information and to schedule an appointment with Dr. Alsaleem.