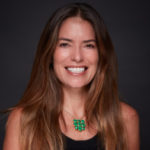 Wasser, Cooperman & Mandles
Base
Name

Wasser, Cooperman & Mandles

Nickname

laura-wasser

Title

Family Law Attorney

Phone #
Email
Website
Description

Laura Wasser is an American attorney specializing in California Family Law. She was born in Los Angeles. She attended the University of California, Berkeley and earned a law degree from Loyola Law School. She has two young sons and resides in Malibu, California.

Laura has been named one of the California Daily Journal's Top 100 Lawyers and Southern California's Top 50 Women Attorneys every year for the last seven years (2012-2018). In June 2008, Laura received the Harriet Buhai Center for Family Law Zephyr M. Ramsey Award. In 2011, she was the recipient of the Century City Chamber of Commerce Women of Achievement Award. In 2013 St. Martins Press published and released Laura's book "It Doesn't Have to Be That Way: How to Divorce Without Destroying Your Family or Bankrupting Yourself." She was listed as one of the Top 50 Women Lawyers in 2012 and 2013 by the Los Angeles Magazine Super Lawyers. Laura received the Brady Center Advocate Award and was honored by A Place Called Home at their 2016 Gala For The Children.

Laura participates in many continuing education programs as a lecturer and panelist. She has been a guest lecturer at Loyola Law School, Southwestern Law School, UCLA, and UC Berkeley Hall School of Law.

Laura serves on the Board of Directors-Loyola Law School, Board of Directors-Brady Campaign to Prevent Gun Violence, Board of Trustees-Oakwood School, Advisory Council-Harriett Buhai Center for Family Law, and is a Member of the Executive Committee-Beverly Hills Bar Family Law Section and Los Angeles Bar-Family Law Section.

Ms. Wasser is best known for handling a number of high-profile, high-net-worth dissolutions, including those for Angelina Jolie, Heidi Klum, Kim Kardashian, Ryan Reynolds, Christina Aguilera, Hilary Duff, Stevie Wonder, Kelis, Britney Spears, Patricia Arquette, Kate Walsh, Johnny Knoxville, Jimmy Iovine, Maria Shriver, and Olivier Martinez in his 2015 divorce from Halle Berry.