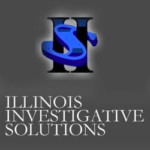 Base
Name

Matthew B. Hale

Nickname

matthew-b-hale

Title

Private Investigator

Phone #
Email
Website
Description

Illinois Investigative Solutions, Inc. President, Matthew B. Hale has federal and local law enforcement experience as an investigator, police officer, SWAT team member, crime scene evidence technician, range master, undercover operative and narcotics agent. He was employed as the Director of Investigations for two Illinois detective agencies prior to becoming a Police Officer in the suburban Chicago area. He was an investigator with the United States Army Criminal Investigation Division's (CID) drug suppression team where he was awarded the Army Achievement Medal for his contributions.
Mr. Hale graduated from Vincennes University where he majored in law enforcement and also attended Purdue University prior to enlisting in the United States Army. Mr. Hale graduated from the Police Academy where he was voted by his peers as Vice President of the class. Mr. Hale went on to be an instructor at the Academy where he trained new police recruits. Mr. Hale has been certified as an Evidence Technician and Firearms Instructor through the state of Illinois. He has been trained in the Reid School of Interviews and Interrogations and in the use of confidential informants and has personally conducted numerous undercover assignments. During his employment with the U.S. Army, he was trained in the use of technical listening equipment, surveillance, counter surveillance, handling and interrogation of suspected criminals and executive protection (body guard) work. Illinois Investigative Solutions, Inc. is a proud member of the World Association of Detectives, the National Council of Investigation and Security Services, the Naperville Chamber of Commerce and the DuPage County Bar Association.