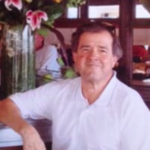 Base
Name

Raul Gomez

Nickname

raul-g-gomez

Title

Private Investigator

Email
Website
Description

Established in 1984, R.G. Gomez and Associates have been providing thorough and reliable investigative services to individuals and businesses in southern California. Throughout our decades of service, R.G. Gomez and Associates have enjoyed an exceptional reputation based on our dedication to impeccable client service. Each member of our staff is highly skilled with a specialized area of expertise, thereby ensuring a knowledgeable team that is proficient in every phase of the investigative field.
We excel in infidelity investigation; one of the most common reasons private investigations is sought out. With R. G. Gomez and Associates infidelity investigation we can give you the results you need for real peace of mind!
We offer:
• Surveillance
• Background Checks
• Asset Searches
• Skip Traces
Here are a few indications that your spouse maybe cheating you:
Cell Phone
The cell phone rings while you are having dinner with your spouse, suddenly your spouse gets up from the table and goes to another room to have some privacy and he makes sure all the doors and windows are closed.
Credit Cards
The spouse has some unusual purchases at some high end retail stores and your spouse hates to shop. The merchandise on the credit card shows some expensive negligees.
Physical Fitness
The couch potato you married now wants to go to the gym every night and lose the 50 pounds he gained while eating away in front of the plasma television. Now all of the sudden he wants to eat more vegetables and fruit and lay off the cheese burgers and fries.
Clothing
The spouse you married always wore old jeans with holes and a T-Shirt that was dirty and soiled. Suddenly the spouse becomes a fashion model and will only wear designer clothing and all the colors are well coordinated.
Working Habits
The spouse that came home at 5:30 pm every night now has to attend all these late meetings with his boss. Furthermore, his boss is now scheduling to meet with other clients who are only available on week-ends and most of them are out of town.
Remove any reason for doubt or unease in your relationship. R.G. Gomez & Associates will help you determine if your significant other is being faithful!