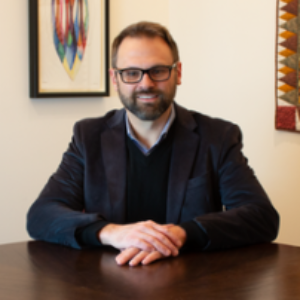 Base
Name

River Mediation Services

Nickname

rivermediationservices

Title

Divorce Mediation

Phone #
Email
Website
Description

DAVID B. RIVER, MBA, APFM, CSA, is a native New Mexican and is the only mediator in New Mexico to be Certified as an Advanced Practitioner of Family Mediation (APFM) by the National Association for Conflict Resolution and is a Certified Senior Advisor (CSA). He has been a mediator, trainer, and facilitator since 1995 in a wide variety of situations and has thousands of hours of face-to-face mediation experience.

Prior to forming River Mediation in Santa Fe, David was an Associate Mediator at Diane Neumann & Associates in Boston, Massachusetts and a program director at the New Mexico Center for Dispute Resolution.

David has provided facilitation, training and mediation services for New Mexico First, the Federal Shared Neutrals Program, the Environmental Protection Agency, Divorce Mediation Training Associates, the New Mexico Center for Dispute Resolution, various businesses and non-profit agencies, personnel and students in the Santa Fe Public School System, and several Native American communities. Previously, he directed a court-connected mediation program with the New Mexico Center for Dispute Resolution (NMCDR) where he was the assistant director of a statewide conflict resolution education program.  From 2012 to 2017, David served as the  Director of Training for the New Mexico Coalition Against Domestic Violence.

David received his MBA with a concentration in management from New Mexico Highlands University. Previous studies include a BA in Peace Studies from St. Olaf College in Northfield, Minnesota and a Graduate Certificate in Dispute Resolution from the University of Massachusetts, Boston.