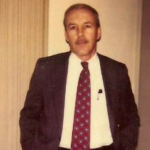 Silent Warrior Investigations
Base
Name

Silent Warrior Investigations

Nickname

silent-warrior-investigations

Title

Private Investigator

Phone #
Email
Website
Description

Private Investigations & Lie Detection Services
Silent Warrior Investigations® is a professional private investigation agency, centrally located in Orange County, California. We provide confidential private investigations, polygraphs, lie detection, security, personal protection, and a variety of related services throughout the state of California and nationwide.
The agency is fully staffed by former military and law enforcement trained investigators, all of whom have the extensive training and experience necessary to get the results you need. Our investigators specialize in surveillance, criminal investigations, civil litigation support, threat assessments, and cheating spouse issues, and our services are available to a wide range of clients, including: attorneys, law firms, businesses, corporations, organizations, law enforcement agencies, government entities and private individuals.

There is no task too big or too small that we can't handle!

Silent Warrior Investigations® provides investigations and related services throughout the Southern California region, in particular, the Orange and Los Angeles County areas. Other areas are based on select investigative needs and service through our "Network" of professional Private Investigators – all of whom are licensed according to the regulations and applicable laws of the area serviced.
Our services include, but are not limited to:

Background Investigations & Screening
Civil court records, criminal court records, DMV records, business listings/records, conduct reference interviews, bankruptcies, state licensing.
Surveillance
Workers' compensation claims, suspected cheating spouse, employees and much more.
Criminal Investigations
Drug/DUI, child abuse, juvenile, threat/stalking investigations, assaults and most major crimes including fraud.
Threat Assessments
Individuals, businesses and corporations.
Attorneys
Surveillance, interviews/statements, trial preparation, and subpoena/process services by registered Process Servers.
Professional Polygraph Examinations
Conducted by an experienced 30 year veteran.  Click here for more information on our polygraph and lie detection services, or visit CaliforniaLieDetectors.com for full details.
Computer Forensics Specialist
Profound Computer Specialist with 30 years of experience able to meet the needs of Corporate and Law Firm needs in civil or criminal cases.

If you don't see the service you require, contact our office. We may be able to provide you with an alternative service that will achieve the results you need, or in some cases, we may refer you to one of our nationwide licensed associates who offers the specific service you require.

Silent Warrior is now offering truth verification and lie detection services using the renowned Psychological Stress Evaluator (PSE) system.
See our new Lie Detection web site at http://www.californialiedetectors.com
We provide lie detection services for a wide variety of purposes, and can be an invaluable tool in getting to the truth in matters related to:

Marital Infidelity & Family Issues
Suspected Child Abuse
Suspected Drug Use
Criminal Matters (Theft, Robbery, Assaults, Rapes, Homicides)
Civil Litigation Support
Sex Offenders & Predators Activity

PSE Computerized Voice Stress Analysis Systems:
The PSE instrument detects, measures and graphically displays the degree of presence or absence of inaudible body tremors that are superimposed on the human voice. These tremors disappear according to the amount of stress that is present at the moment of utterance. The interview and tests are recorded by the computer or cell phone. To do a test, the PSE examiner asks the subject various questions. The PSE technology filters the vocal answers, creates patterns and displays those patterns on the screen. The PSE examiner evaluates the patterns for truth or deception.