Affair Recovery 101: Everything You Need to Know and Expect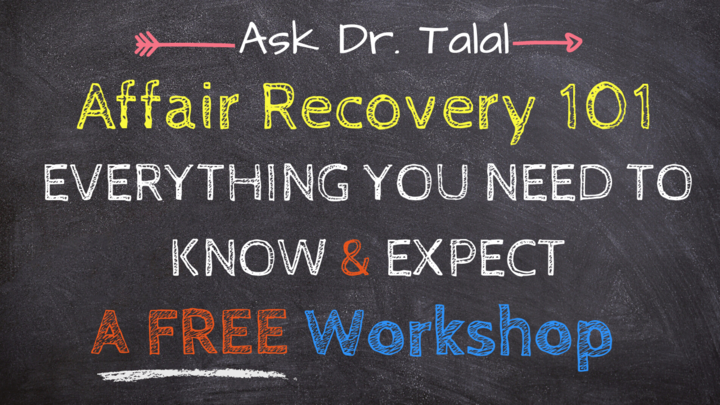 A comprehensive, two-hour workshop from the leading expert in the field of infidelity recovery and creator of Systematic Affair Recovery Therapy (SART), Dr. Talal H. Alsaleem, PsyD, LMFT.
Avoid the common pitfalls of affair recovery. Find the answers to the questions you are struggling with. What is infidelity? Why does it happen? Is healing possible? How do we recover? How do we find the right therapist?
Take the workshop today. Your healing journey begins here.
View the course on YouTube @ https://youtu.be/3Rnoq6JuNJ8
Published in Books, Courses, Legal, Personal, Relationship, Sex Therapy, Videos