NEW BOOK: Unfaithful & Unrepentant: Affairs Beyond the Hope of Repair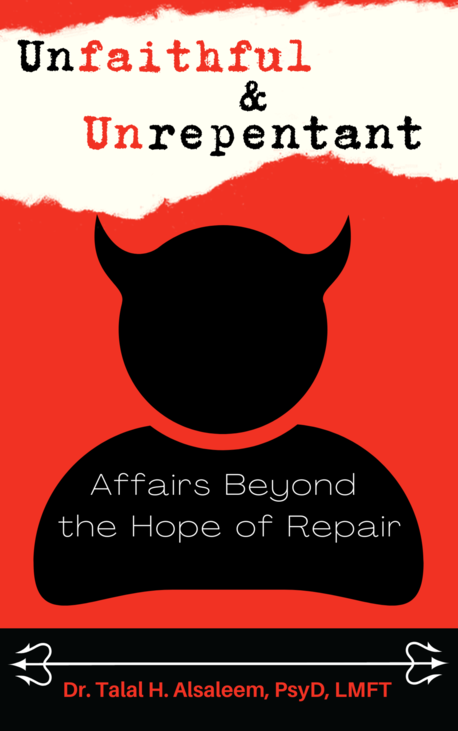 Out of the many books that promote the idea that repairing the relationship after an affair is an achievable goal for everyone, this book will shatter that myth. This is not a how-to book aimed at describing the needed steps for recovery. This is a how-come book aimed at exploring why people get stuck in their recovery efforts despite spending endless hours and a lot of money in therapy.
The difficulties in recovering from affairs are varied, but most often stem from a poor understanding of the concept of healing and how to achieve it. But sometimes, the difficulties reflect unique archetypes of unfaithful partners who make the potential for healing through repair an impossible endeavor. This book was written to explain what these archetypes look like, where they come from, and how they negatively impact the recovery process and the betrayed partner's experience.
My hope for the readers is that they gain clarity and insight about their unique situations. This clarity will aid them in assessing the choices they have in front of them and the impact these choices will have on the outcome of treatment.
Link to buy the book:
https://www.amazon.com/dp/B0BMSZRJ58/ref=sr_1_2?crid=E267R6V5K1Y1&keywords=talal+alsaleem&qid=1668891530&sprefix=talal+alsaleem%2Caps%2C167&sr=8-2
Published in Books